Cells4Life was founded in 2002 by a group of forward-thinking scientists and doctors, who knew that stem cells were the future of medicine. They also knew that the umbilical cord was a rich source of stem cells that were more powerful and pure, and could become more types of cell, than those taken from other sources.
At first, they stored their own children's umbilical cord blood so that it could one day be used in regenerative therapies, as these cells are currently being used in clinical trials for conditions such as autism, cerebral palsy and Alzheimer's.
We have since stored for customers in more than 50 countries. We don't claim to be the oldest… but we are the best.
Everything we do is designed to maximise the potential of your baby's sample:
100% compatible with delayed cord clamping – unlike most other cord blood processing methods, our CellsPlus service can process even the small samples volumes of blood left behind after delayed and optimal cord clamping cord blood
Multiple treatments – we are the only cord blood bank that offers to store cord blood and cord tissue in multiple samples, meaning we can thaw just the amount required for a treatment and leave the remainder in storage for future therapies
Dual storage locations – we can also store your samples at our two separate storage facilities, providing maximum security and added peace of mind.
Why choose us?
Discover the Cells4Life difference – including our exclusive TotiCyte processing technology.
Compare cord blood banks
Find out why more UK parents choose Cells4Life than any other cord blood bank.

Our laboratory
Cells4Life has two state-of-the-art laboratories in the South of England, which operate 24/7 365 days a year. All of our systems and processes are designed so that your child has access to the best stem cell sample possible…

Fully licensed
Both of our facilities are HTA-approved, with an ISO13485 for processing at pharmaceutical grades. We also perform our own in-house bacteriology and virology on samples to ensure results are accurately and efficiently delivered.

Integrated LIMS
We use the most integrated lab information management system (LIMS) in the industry, ensuring maximum traceability and transparency when it comes to processing your samples. This includes barcoding your Collection Kit, taking video footage of every sample when it arrives at our facility, and real-time automated data entry to minimise the risk of errors. We also monitor tanks to ensure samples remain safe and viable for future therapies.

R&D licensed and lead
With an in-house research & development department, Cells4Life leads the cord blood banking industry. We have tested every processing system available today, and we are also the only cord blood bank that has validated our cord tissue transportation, processing and cryopreservation methods.
Innovative technology
Our International Collection Kits come with built-in NanoCool systems, which keep samples between 2-8 degrees for up to 72 hours through advanced evaporative cooling technology. The system is activated at the push of a button, and maintains sample temperature until it arrives at our laboratory.
We can provide cord blood collection services almost anywhere in the world.

Wayne Channon, Chairman
Wayne is a successful entrepreneur with experience managing high-growth companies from start-up to exit. He has run companies in both Europe and the US. Amongst these, he founded ilion group plc which grew to be Europe's second largest networking distributions group with revenues of €500 million, operating in nine countries. ilion was subsequently floated on the Official List of the London Stock Exchange. Wayne graduated from Imperial College with first class honours in mathematical physics.
In his free time, Wayne is also an accomplished dressage rider. In 2004, he was shortlisted for the Athens Olympics and in 2005, was a member of the British team at the European Championships, and also represented Britain at the 2006 World Equestrian Games and the 2007 World Cup.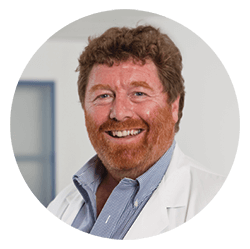 Dr Jeffrey Drew, Science Director
Jeff is the co-founder of Cells4Life and the developer of the company's proprietary technology. He holds a degree in Microbiology and Virology from Manchester University, and a PhD in Molecular Virology from Reading University Institute of Animal Health at Pirbright, UK. Jeff has 18 years of experience in microbiological, cancer, gene therapy and genetic research.
His research has been conducted within various research institutes and departments in the UK including the Exotic Virus Research Laboratories at the Institute of Animal Health, Universities of Oxford, London, the Marie Curie Research Institute and the Chester Beatty Laboratories at the Institute of Cancer Research.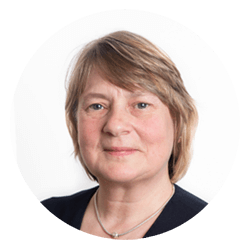 Dr Lesley-Ann Martin, Chief Scientific Officer
As a Group Leader at The Institute of Cancer Research, Lesley-Ann's expertise was the development of model systems for the identification of phenotypic and genotypic alterations that influence response or resistance to cancer therapies and the translation of these into novel treatments and biomarkers including use of circulating tumour DNA.
Lesley-Ann has a strong academic background and published over 170 manuscripts in high impact journals including Lancet, Journal of Clinical Oncology, Nature Communications, Cancer Cell, Cancer Discovery, Cancer Research and Clinical Cancer Research. She has acted as an advisor for Novartis, Genentech and AstraZeneca and has held a number of academic/industrial awards.
She was recently involved in the UK launch of Pfizer's CDK4/6 inhibitor palbociclib. Lesley-Ann has also presented and chaired at numerous prestigious meetings including AACR, SABCS, ESMO and ECC.



Find out more, request your welcome pack today
Find out more, request your welcome pack today