Delayed & Optimal
Cord Clamping
100% compatible with cord blood banking
Only with Cells4Life
Delayed & Optimal Cord Clamping
100% compatible with cord blood banking – only with Cells4Life
Cord blood banking is now fully compatible with delayed cord clamping and optimal cord clamping – only with CellsPlus.
Delayed cord clamping and particularly optimal cord clamping both reduce the amount of blood available for cord blood collection. After this, samples are often too small for processing and contain too few cells for therapeutic use.
With Cells4Life's CellsPlus method, we can still process these small volumes of blood, and deliver 3 times more stem cells at the point of treatment in samples that are equivalent to much larger amounts processed using other systems.

3x more stem cells
Our exclusive TotiCyte cord blood processing technology preserves 3x more stem cells at the point of treatment than any other method.
What are delayed cord clamping and optimal cord clamping?
Delayed cord clamping is recommended by the National Institute for Health and Care Excellence (NICE) and increasing awareness means that more and more parents are turning to delayed or optimal cord clamping to give their baby the best possible start to life. Delayed cord clamping is where the umbilical cord is not clamped for one to two minutes and optimal cord clamping is where clamping is delayed for as long as it takes for the cord to stop pulsating and turn white.
Why choose optimal or delayed cord clamping?
Immediate cord clamping has been shown to reduce baby's blood supply by up to 34% and their red blood cells by up to 50%.[1][2][3] Literature indicates that postponing clamping for at least 30 seconds reduces mortality in full and, particularly pre-term babies, by 32%.
Despite this, 40% of UK births use immediate cord clamping and many babies still miss out on vital extra blood.

Are optimal or delayed cord clamping compatible with cord blood banking?
Delayed, and especially optimal, cord clamping usually mean that there is less blood in the umbilical cord for collection. Even if blood remains, it may have clotted. In the case of optimal cord clamping, it is often only possible to collect as little as 10 to 20 millilitres of blood residual in the placenta.
Most cord blood processing methods require at least 40ml of blood. Before CellsPlus, it was simply not possible to choose delayed cord clamping and reliably bank cord blood.

"With CellsPlus you don't need to compromise between a healthy today and a healthy tomorrow"
Our
CellsPlus
service transforms your options for protecting your child at birth with delayed and optimal cord clamping and in the future, by saving their cord blood stem cells.
CellsPlus
is based on TotiCyte, our patented processing technology, which can be successfully applied to small cord blood samples to deliver 3 times more stem cells at the point of treatment than any other cord blood processing system.
[5]
With CellsPlus, we can process the limited volume of blood available following delayed or optimal cord clamping, and it will still contain an average of 3 times the number of cells at the point of treatment than an equivalent-sized sample processed another way.
Birth is a biological process, so there are never any guarantees, but choosing
CellsPlus
means you and your family don't have to compromise. For the first time ever, you can choose delay cord clamping and still bank cord blood stem cells.
Find out more about the benefits of CellsPlus.
Cord tissue banking
Umbilical cord tissue stem cell collection is 100% compatible with every birth choice. All that is required is an undamaged section of the umbilical cord itself, which is cut and placed into saline after birth. Delayed and optimal cord clamping have no impact on this procedure, so even in the unlikely event that we don't collect enough blood, it is pretty much always possible to store cord tissue, and you will only have to pay for this element of the service. Umbilical cord tissue stem cells may be even more powerful than cord blood for regenerative therapies, so cord tissue collection is by no means a second best.
Learn more about the uses of umbilical cord tissue.

We believe that every parent has the right to make an informed choice when it comes to delayed cord clamping and cord blood banking. That's why we developed CellsPlus, and it's also why we work closely with midwives in the UK to spread the word about their compatibility.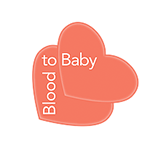 Blood to Baby
We sponsor Blood to Baby, a nationwide initiative that encourages parents to choose delayed cord clamping and educates midwives to spread the word. Since 2017, Hannah has also advocated for CellsPlus so that parents can maximise their child's future treatment opportunities without compromising their immediate health.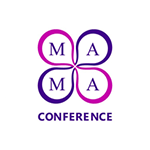 MaMa Conference
We also sponsor MaMa Conference, which is the largest midwifery conference in the UK.
"TotiCyte has transformed stem cell retention both during the processing procedure and in cryopreservation and it is the highest performing cord blood processing system in the world. This could play an important part in promoting optimal cord clamping, providing all of the significant benefits for babies while still meeting the needs of parents who do choose to bank or donate their babies' stem cells." 
Cass McNamara, midwife and founder of the MaMa Conference
"There is little doubt… that stem cells are the future and [Cells4Life] won over a lot of fans with the company's approach to getting the best while preserving the integrity of the baby's blood for itself." Dr Gillian B Smith MBE, DUniv, RM, RGN, ADM, BA, MSC

FIND OUT MORE, REQUEST YOUR WELCOME PACK TODAY


References
[1] McDonald S. Physiology and management of the third stage of labour. In: Fraser D, Cooper M editor(s). Myles Textbook for Midwives. 14th Edition. Edinburgh: Churchill Livingstone, 2003.
[2] Mercer JS. Current best evidence: a review of the literature on umbilical cord clamping. Journal of Midwifery & Women's Health 2001;46(6):402‐14.
[3] Mercer JS. Current best evidence: a review of the literature on umbilical cord clamping. In: Wickham S editor(s). Midwifery: Best Practice. Vol. 4, Edinburgh: Elsevier, 2006:114‐29.
[4] Palethorpe RJ, Farrar D, Duley L. Alternative positions for the baby at birth before clamping the umbilical cord. Cochrane Database of Systematic Reviews 2010, Issue 10. [DOI: 10.1002/14651858.CD007555.pub2]