Umbilical cord blood stem cells

Powerful
Umbilical cord blood stem cells are pure and plastic, meaning that they can become almost any cell in the human body

Unique
Your child will never have another chance to access certain stem cell types that are only found in umbilical cord blood

Safe
Collecting umbilical cord blood stem cells is completely risk free, non-invasive and painless
Umbilical cord blood is the blood that can be collected from your baby's umbilical cord and the placenta after they are born. Umbilical cord blood contains billions of powerful stem cells, which are already used to treat over 80 different diseases. They may even hold the key to regenerative medicine for your child in the future. This is why millions of parents in the UK and around the world chose to store blood from their children's umbilical cord and placenta.
What are stem cells and what can they do?
Stem cells are powerful master cells that have two unique properties:
This means that when your body needs more stem cells, they can replicate to produce more specialised cells that can replace damaged ones. Your child's body has over 200 types of specialised cells, including hair, skin, organs, brain and nervous system cells. Each of these cells will have originated from a stem cell and have just one crucial function.
For example, skin cells act as a protective barrier to the outside world while heart cells pump vital blood around their body. Red blood cells carry the precious oxygen that your child needs to function and white blood cells form the immune system that prevents them from falling ill.
Given the right conditions and signals, your baby's umbilical cord blood stem cells can differentiate into these different cell types. As a result, they are extremely valuable in treating an increasing array of medical conditions where specialised cells are damaged and require replacing.

What makes umbilical cord blood stem cells different?
Stem cells are present in many parts of the human body. However, some sources contain richer concentrations than others. Human embryos are also excellent sources of stem cells but their use is controversial and illegal in some countries. In contrast, umbilical cord blood and tissue are collected from material that normally has no use following a child's birth. They are the richest and purest source of stem cells that your child will ever have.
Storing them therefore gives you the opportunity to safeguard your child's health for years to come. Moreover, they can be easily and safely collected, and reliably stored for treating future health issues. This table compares umbilical cord blood and tissue stem cells with other stem cell sources:
| | | | | |
| --- | --- | --- | --- | --- |
| | Cord Blood | Bone Marrow | Peripheral blood | Adipose |
| Potency | | | | |
| Availability | | | | |
| Routine use in humans | | | | |
| Low tumour risk | | | | |
| Does not require powerful drugs to collect | | | | |
| Contains HSCs | | | | |
| Contains MSCs | | | | |
| Contains VSELs | | | | |
| Capacity for high proliferation | | | | |
| Low viral contamination risk | | | | |
| Non-invasive and painless to collect | | | | |
Umbilical cord blood stem cells have the power to repair, regenerate and save lives.
SECURE THIS OPPORTUNITY FOR YOUR UNBORN BABY

Stem cell types in cord blood
There are three main stem cell types in umbilical cord blood. These are haematopoietic stem cells2, mesenchymal stem cells and very small embryonic-like stem cells. Each has its own function:
Haematopoietic stem cells (HSCs).
These cells have the ability to transform into various blood cells, including white blood cells. Medical professionals are using this type of stem cell in many current therapies, such as cancer therapy, to repair the immune system.
<<-Click image to enlarge
Mesenchymal stem cells (MSCs)
These cells have the ability to transform into a huge range of tissue types, including: nerve tissue, muscle tissue and cartilage. As a result, these cells are considered extremely important for regenerative therapies. In future, doctors will look to repair these tissue types with mesenchymal stem cells and even grow new organs.
<<-Click image to enlarge
Very Small Embryonic-Like stem cells (VSELs)
Currently, we know less about the properties of VSELs, however, it is possible that they could be the most valuable stem cell type of all. As their name suggests, VSELs share many of the features of embryonic stem cells. This means they can transform into a wider array of tissue types than most other stem cell types. As a result, the number of potential conditions that they could be used to treat is far higher.
Can umbilical cord blood be used more than once?
Whether or not you or your family could use their cord blood sample multiple times depends on the service you select and the size of the sample collected.
With Cells4Life's unique TotiCyte technology, samples yield three times the cell count – which broadens the opportunities available to you and your family.*
We also offer multiple sample storage, which involves splitting a sample across two locations. We only have to thaw the required amount of cells for any given therapy, leaving the rest in storage for later use.
Are there any ethical issues attached to cord blood stem cells?
Unlike embryonic stem cells, umbilical cord stem cells are procured after a baby is born and the cord is clamped and cut. The collection is completely non-invasive, and preserves a material that would otherwise be discarded as waste.
What are the advantages of umbilical cord blood stem cells?
Cord blood stem cells are younger and more naïve, which means they have a greater ability to differentiate into various cell types than other stem cells – such as those derived from bone marrow or adipose (fat). They are also easier to extract than most other cells, as the collection procedure occurs after baby is born in a different room.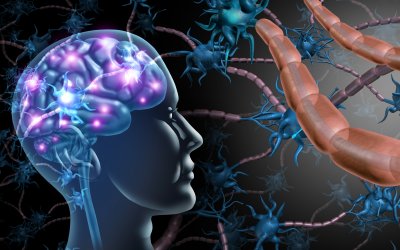 A recent study has suggested that therapeutic interventions such as umbilical cord blood stem cell therapy, which impact immune modulation and regulation of neural connectivity, have shown great promise in the treatment of autism. What was the...
read more

Find out more, request your welcome pack today
Find out more, request your welcome pack today

*We have conducted in-house testing that shows TotiCyte recovers three times more stem cells at the point of therapy than any other method we have tested. A summary of these experiments can be found here.