Find out why we are the UK's no.1 bank
Find out why we are the UK's no.1 bank
Compare cord blood banks
Find out why we are the UK's no.1 bank
As a prospective parent, you are looking at storing your baby's stem cells because you want the best possible protection for their health, not just today but for the rest of their life. At first, choosing the right service can seem a little daunting but we have been doing this for many years and it all comes down to three main questions:
• How many cells are collected?
• How many times can they be used?
• Are all available cell types captured?
Ultimately, you need to have confidence in the private cord blood banking company that is storing your baby's precious cells – Cells4Life can provide this security and stability for you and your family.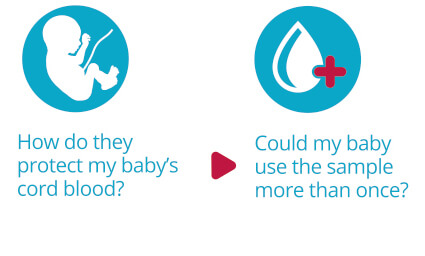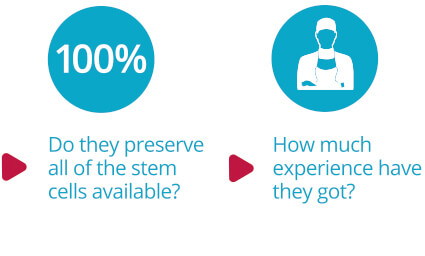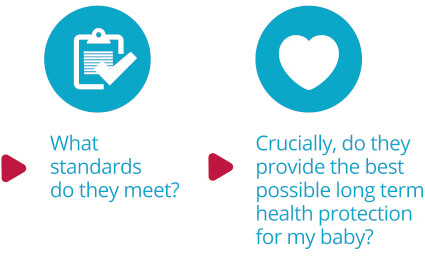 What should I consider when choosing a cord blood bank?
It can be difficult to work out which is the best cord blood banking company for your family. Asking yourself the following questions, can help you choose the right service and best storage options for your baby…
How does the cord blood banking company protect your baby's cord blood?
Your baby's stem cells are incredibly precious – they could one day change their life. When choosing a cord blood bank, make sure they provide maximum protection for the stem cell sample. This could include storing your samples in separate portions across two storage locations with our SecurePlus add-on.
Do they preserve all of the stem cells available? 
Cord blood and cord tissue contain various different types of stem cells – and the best cord blood banking companies preserve as many cell types as possible. CellsPlus is powered by TotiCyte, which removes 99% of red cells whilst preserving 2.2 – 3 times more stem cells relative other industry leading methods currently available in the UK*.
Could my baby use the sample more than once?
More cells mean that your baby could potentially use their sample for multiple treatments in the future. Choosing CellsPlus preserves up to 3 times more stem cells than our next best service, Cells, ensuring your child can make the most of their cord blood and cord tissue throughout their entire life.
We also give you the option of storing your baby's stem cells in multiple samples so that your child has the best opportunity to use their sample in multiple treatments if they need to.
How much experience do they have?
A cord blood bank's experience is a good indication of their capabilities to not only store your baby's cord blood, but also successfully release it for a treatment. Cells4Life has already released 19 samples, and has been established for more than 16 years.
We are also the largest private cord blood banking company in the UK, storing stem cells for more UK parents than any other bank. With Cells4Life, you can trust that you are using the most experienced stem cell storage provider in the field.
How many viable cells are available at the point of treatment?
All cord blood processing methods result in the loss of some of your baby's precious stem cells, so it is important that you choose the one that loses the least. 
Our CellsPlus service provides your baby with two to three times more cells compared to other processing methods currently available*. The more stem cells, the more likely a treatment is to be successful, so collecting as many as possible could not be more important.
Do they capture all of the cell types available?
More stem cells could mean the difference between only treating a child or having enough cells to treat an adult. That means the more cells your child has, the better. By storing Placental Cells and Amnion alongside your baby's umbilical cord blood and tissue, you can maximise the number and types of cells your child has access to. As the UK's only placenta bank, Cells4Life offers cord blood, cord tissue and placenta banking to ensure that your child can take advantage of as many therapeutic options as possible throughout their lifetime.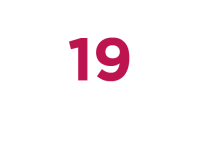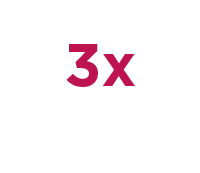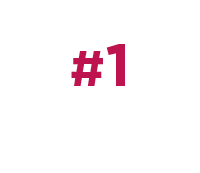 Why choose Cells4Life?
Cells4Life is the leader in cord blood banking in the UK, with more UK samples in storage than any other bank. Everything about our service has been designed for one purpose – to provide your baby and your family with the best long term health protection available.
Here are just a few of the benefits to banking cord blood with Cells4Life:
The UK's only placenta storage bank

Multiple treatments

Dual location storage

2-3x more stem cells when you choose CellsPlus*

Most comprehensive range of services

Year-round collection

Dedicated couriers

Industry leading technology

HTA licensed
FIND OUT MORE, REQUEST YOUR WELCOME PACK TODAY