Jay's Journey for Cerebral Palsy
No parent wants to imagine their child being ill and needing a stem cell therapy to help improve their condition. But for some families this situation has become their reality. This is why Cells4Life are helping the Shetty family to fundraise to send their son, Jay, to Duke University and cover the costs of additional therapies.
In 2017 Jay will take part in a clinical trial using sibling cord blood as a treatment for cerebral palsy.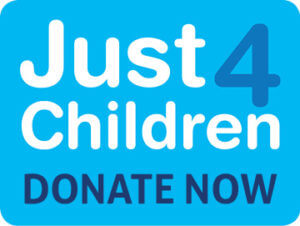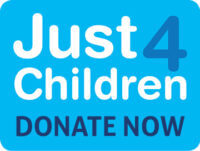 Little Jay Shetty's arrival into the world was an eventful one. Jay was born via emergency c section due to reduced foetal movements. When he was delivered he was blue and needed resuscitation. Jay had suffered a punctured lung. Initially Jay was incorrectly monitored. Later in the day, Jay was transferred to NICU and then onto the high dependency ward.
Doctors told Jay's parent's, Raj and Shilpa, that their son was receiving oxygen as he could not breathe on his own, he was hypoglycemic, and he was unable to regulate his body temperature. Jay was fighting for his life and fight he did. After 10 long days he was finally breathing on his own. A few days later his blood sugar was also beginning to regulate, he would soon be allowed home.
The day that Jay would be allowed home finally arrived, three traumatic weeks after he was born. Before the family left the hospital doctors broke the news that there was a high chance Jay had cerebral palsy. While it was devastating blow to the new family they were happy to have their son, and to be able to take him home.
They arrived home and settled into their family life. Jay might have cerebral palsy but he had a mum and dad who would give him the best life possible. They embarked upon a life of travel and therapies to unleash the potential inside of Jay.
As Jay grew it became clear just how much he enjoyed attending these therapies. The therapies he attends, not available on the NHS, not only relieve his symptoms but enable Jay to live as independently as possible.
Jay is now five and he's a happy little boy, he's also a big brother to Kairav. Jay and Kairav love each other very much but Jay's condition means he is unable to play with his little brother. While the therapies Jay attends relieve his symptoms, they have no effect on the cause of his cerebral palsy. However, Jay has the opportunity to take part in a pioneering clinical trial which may reverse some of the effects of his cerebral palsy. An opportunity which could change Jay's life and allow him to finally be able to play with his brother.
It would mean the world to Raj and Shilpa to watch their children play together. The clinical trial gives them the very best opportunity to see that happen.

Cells4Life Stem Cell Storage
Having heard about the pioneering studies being conducted at Duke University, Shilpa investigated the possibilities associated with cord blood banking. They decided that they would save the baby's cord blood should she and Raj choose to have another baby. The trials at Duke have shown cord blood may reverse some of the symptoms of cerebral palsy and the family wanted to secure that chance for Jay. Eventually Shilpa did become pregnant again. Kairav was delivered safely into the world, a beautiful healthy baby boy, his cord blood was collected and safely stored with leading cord blood bank Cells4Life.
The trials at Duke had previously only been open to children who had cerebral palsy and had their own cord blood banked. However, in November 2015 Duke began a phase 1 trial using sibling cord blood. Shilpa applied to get Jay on the trial and he was accepted to be part of a larger trial in 2017. The family will be heading over to the United States next year.
The Shetty's are trying to raise £105,000. This money will be used to fund transport to the USA and Jay's therapies in the interim period. Cells4Life decided to help the family fundraise for Jay's Journey to Duke and his private therapies after hearing about the story in the Wimbledon Gazette. We are not only supporting the family with their fundraising efforts but with their social media presence to raise awareness of cerebral palsy, cord blood, and the fundraising campaign.

Therapies
The NHS is unable to fund the majority of therapies that Jay attends. Therefore it is up to the family to provide these. Jay travels around the world to access the best therapies for his needs, these therapies are expensive.
CME / Medek Physiotherapy for Cerebral Palsy
Jay has been attending Medek physio therapy sessions 6 times a week for over two years. The therapy was devised by Ramon Cuevas from Chile. The family hope to be able to travel to Chile so that Jay may receive the therapy from Ramon himself.
Rehabilitation Therapy for Cerebral Palsy
The family travel to Poland for two weeks up to 6 times a year, each trip costing over £1000. Whilst in Poland Jay receives between 4 and 5 hours of therapy a day. There are a wide range of therapies for Jay to receive including physiotherapy, Hippo therapy, occupational therapy, hydrotherapy, sensory stimulation, therasuit programme, Spider, Speech & language, music therapy, chiropractor, craniosacral, massage, and more.
Physiotherapy for Cerebral Palsy
Physiotherapy can help those with cerebral palsy in many ways. While the treatment needs vary from child to child it and help target issues such as tight muscles, spasticity, rigid muscles, pain in muscles, pain in joints, inflamed joints, increase range of motion in joints [1].
Occupational Therapy for Cerebral Palsy
Occupational therapy aims to develop skills and improve a patient's ability to live day to day. In children with cerebral palsy the aim is to empower the children to perform daily tasks which enrich their lives and maximise their independence.
Hippotherapy for Cerebral Palsy
Hippotherapy uses horses as a fun and engaging way to provide therapies for children with cerebral palsy. The horses can help improve posture and muscle tone. Horse riding can help the hips align properly and provide the patient with a sense of rhythm. The rhythm which horses step is approximately the same as humans and can encourage movement off the horse [2].
Hydrotherapy for Cerebral Palsy
Hydrotherapy, also known as aquatherapy, is a form of physical therapy which takes place in warm water. It is a series of gentle exercises which provide relaxation, relieve aches and pains, and give muscles strength. The therapy allows patient to perform rehabilitative exercises which may not be possible for some patients with cerebral palsy outside of the pool. [3]
[1] http://www.cerebralpalsy.org/about-cerebral-palsy/treatment/therapy/physical-therapy
[2] http://www.childrenstheraplay.org/cerebral-palsy
[3] https://www.physiofunction.co.uk/neurological-services/hydrotherapy