We don't waste your baby's cord blood
3x more stem cells – only with Cells4Life
the UK's largest cord blood bank
Nothing is more precious than your child's health.
Which is why it is our mission to store every baby's cord blood.
Number of cells is crucial – the more the better. More stem cells could mean the difference between only being able to treat a child or having enough cells to treat an adult, one treatment or multiple treatments, failure or success.
With this in mind, we have developed a unique processing method that preserves 3 times more stem cells than any other method.
And it's only available with Cells4Life.
Why store your baby's stem cells?
One day your baby's cord blood stem cells could…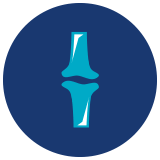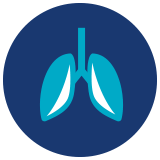 Regrow and replace worn out organs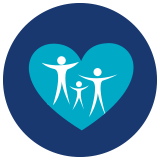 Cure life-threatening diseases
The Cells4Life Advantage
Everything about our service has been designed with one purpose in mind – to provide your baby with the best possible protection for their long term health. Here are just a few of the benefits of choosing Cells4Life to be your baby's cord blood bank:
3x more stem cells
Multiple treatments
Dual location storage
Compatible with delayed cord clamping
Stem cell expenses insurance
Most comprehensive range of services
Year-round stem cell collection
Dedicated couriers
Industry leading technology
HTA licensed
LEARN MORE

Find out more, request your welcome pack today
All you need to know to make an informed decision.
Provide your contact details to request:
– Complete Welcome Pack and Parent's Guide
– Information via email
– Contact from our specialist advisors
Find out more, request your welcome pack today
All you need to know to make an informed decision.
Provide your contact details to request:
– Complete Welcome Pack and Parent's Guide
– Information via email
– Contact from our specialist advisors

Multiple samples – Multiple treatments
We are the only stem cell bank to give you the option to store your baby's cord blood sample in multiple portions, enabling it to be used more than once, as we know that nothing is more important that protecting your baby's long term health.
LEARN MORE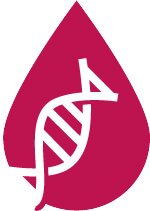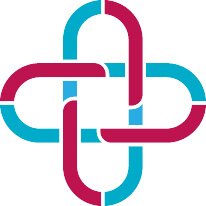 An insurance like no other – Unique to Cells4Life
Of course, we hope you never need to use your child's stem cells, but what if you did? The costs of treatment and recovery could be significant. +PROTECT is a unique medical expenses policy ensures your family have access to cord blood treatments, no matter your financial situation.
LEARN MORE
How does stem cell storage work?
"Saving baby's stem cells could not be easier, and one day, they could change their life."
The day you bring your baby into the world will be one of the most special in your life, which is why we have designed our process to ensure collecting their stem cells will never get in the way. Its quick, simple, non-invasive and completely safe, and you won't even need to change your birth plan. We will take care of everything from arranging your phlebotomist, to the processing, testing and longterm storage of the cells, and you should get the results for your baby's sample within a couple of days. To find out more how the process on works, read our stem cell storage FAQs or get in touch on 01444 873950.
"I was so impressed with the entire team and cannot recommend them and the benefits of Umbilical Stem Cell blood bank storage enough. This is potentially life changing for you and your family."
Naomi Isted Style & Beauty Presenter & Columnist
"Leo's stem cells are now stored and ready should he ever need them. It was reassuring to know that they may even be a match for his big sisters if ever they were ill."
Kim Bromwich Paediatric Surgical Nurse
"The service we received from our phlebotomist was first class, Jo was always at the end of the phone at the crucial build up to Oliver's arrival and Jo was extremely professional and very caring during the collection of the cells after he'd been born, always there when I needed advice."
Lisa Whitehead
Jay's little brother's stem cells used to transform his life
Shilpa and Raj Shetty had just one wish when they stored their second baby's stem cells with Cells4Life – changing the life of their first child, Jay.
Now, it looks like this wish could be about to come true…
Jay, who suffers from a debilitating form of cerebral palsy that means he cannot walk, talk, or even sit up unaided, has been selected for a pioneering clinical trial at Duke University. This trial, which has already demonstrated some transformational results, will use a transfusion of Jay's brother's cord blood stem cells to repair the damage to his brain and improve his quality of life. His mother hopes that the treatment may one day enable him to walk, run, and maybe even hug her for the very first time.
However to get to Duke and receive this therapy, Jay needs your help. His family need to raise over £100,000 to cover his travel costs and ongoing care – donate here.
Read more about Jay's journey

Compare Us
Everything you need to know about stem cell banking on a single page. Compare us with other UK cord blood banks and find out why we stand head and shoulders above the rest.
COMPARE US

A brief history of cord blood stem cells
Medicine has progressed beyond all recognition since stem cells were discovered in the late 1800s. The first stem cell transplant using bone marrow was performed in New York in 1950 and since then they have been used in over 1 million therapies to treat a vast range of diseases. Cord blood stem cells were introduced in therapy in 1988, when prominent American scientist Dr Hal Broxmeyer used cord blood to save the life a 5 year old boy suffering from Fanconi anaemia. In the last 28 years cord blood has been used in transplant over 35,000 times11, treating more than 80 different conditions12; from leukaemia and lymphoma, to testicular cancer.
Looking to the future, stem cells are considered to be one of the three pillars of an exciting new field known as regenerative medicine. Regenerative medicine looks to restore structure to damaged tissues and organs or, if they are broken beyond repair, create new versions as replacements. Stem cells are ideally suited to this purpose due to their capacity to differentiate into a large number of different cell types. At present scientists are conducting clinical trials investigating the application of cord blood stem cells to treat diseases such as diabetes, multiple sclerosis, heart disease and Alzheimer's. Ultimately it is expected that many currently untreatable conditions will be cured using stem cells from cord blood.
By storing your baby's cord blood, you ensure that they are prepared for this future.