According to a recent study, a critically ill patient infected with the new coronavirus has made an astounding recovery after receiving umbilical cord stem cell therapy.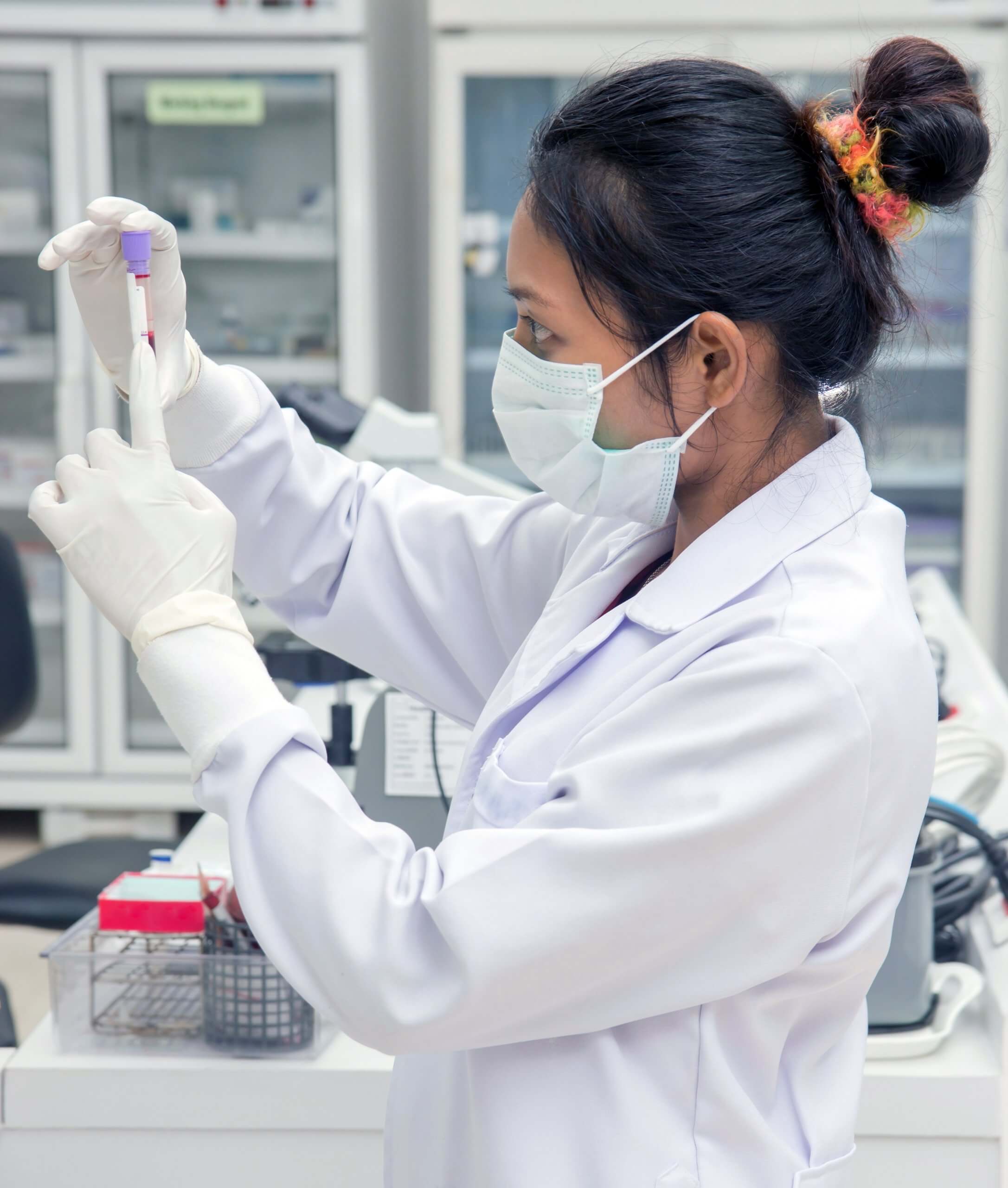 What does the study say?
After contracting COVID-19, the 65-year-old woman was reportedly struggling to stay alive for almost as long as two weeks. The patient then received a shot of umbilical cord stem cells. Just four days after receiving the injection, the patient said that she was able to walk again.
Following the stem cell therapy, the woman reported to have experienced 'no ill effects', demonstrating the potential of umbilical cord stem cells in treating COVID-19. The study revealed "Although only one case was shown here, it could be very important and inspire similar clinical practices in treating critically ill Covid-19 patients".
Are there other studies using stem cells to treat COVID-19?
Many researchers have said that stem cell therapy is an inevitable trend for treating virus-induced pneumonias such as the new coronavirus. Various other clinical trials have recently emerged, which are also investigating umbilical cord stem cells in COVID-19 treatments. Amongst these is a collaborative project that is being led by researchers from Shanghai University and Peking Union Medical College (PUMC), Chinese Academy of Medical Sciences.
7 patients with COVID-19 were involved with this study and were administered mesenchymal stem cells via injection. Symptoms of all patients were significantly alleviated within just two days of the treatment, showing no adverse effects. Three of these patients were discharged 10 days after the stem cell treatment. The researchers of this project have described these results as "encouraging and exciting".
Since it was launched, the study has continued to treat over 30 patients infected with COVID-19. All of these patients have shown significant improvements in their condition following stem cell therapy.
Additionally, another four COVID-19 patients who received stem cell treatments while in a critical condition have been discharged from hospital after making a full recovery. Another research team from the Chinese PLA General Hospital is working with hospitals and institutions in Wuhan to conduct clinical research on the safety and effectiveness of mesenchymal stem cell therapy in treating COVID-19 patients. Clinical trials such these continue to provide hope among healthcare and medical professionals alike.
Why are umbilical cord stem cells useful for treating COVID-19?

According to researchers, when patients are in a critical condition, the cause of deterioration which can result in death, is in what they refer to as the "inflammatory storm".
During this "inflammatory storm", the human body becomes over-activated by infection which can result in severe damage to the lungs and consequent breathing impairments.
In the most severe cases, the respiratory system may fail, resulting in fatality. However, stem cell therapy is expected to help repair this damage due to their unique ability to self-renew and repair damaged tissue.
What is COVID-19?
COVID-19 is a highly infectious disease that has never been encountered before. The coronavirus was first reported in Wuhan, Hubei Province, China, December 2019, followed by an outbreak across China and other parts of the world.
The type of pneumonia caused by the COVID-19 so infectious that the ongoing outbreak has been declared by the World Health Organisation as a pandemic.
Mesenchymal stem cells (MSCs) which are found in umbilical cord blood, are known for their anti-inflammation and immune regulation functions, which can significantly improve the immune environment in the lungs and reduce the risk of respiratory failure.
The use of MSCs in these clinical trials have improved even the patients showing severe symptoms of COVID-19 and pneumonia by regulating inflammatory responses and promoting tissue repair and regeneration, helping them to recover.
Request a Welcome Pack
Find out more about cord blood banking by downloading a Welcome Pack now.
References
Tyler MacDonald, (2020) "Critically ill coronavirus patient saved by stem cell therapy, study says", Inquisitr, accessed 10th March 2020, available at:
https://www.inquisitr.com/5921157/coronavirus-stem-cell-therapy/
Straits Times (2020) "Coronavirus: China looking at using stem cell therapy to treat severe cases", accessed 10th March 2020, available at:
https://www.straitstimes.com/asia/east-asia/coronavirus-china-looking-at-using-stem-cell-therapy-to-treat-severe-cases
Nature Research (2020) " Encouraging results from stem cell therapy trial for COVID-19", accessed 16th March 2020, available at:
https://www.nature.com/articles/d42473-020-00080-5
Zhao et al, (2020) "Transplantation of ACE2- Mesenchymal Stem Cells Improves the Outcome of Patients with COVID-19 Pneumonia", accessed 16th March 2020, available at:
http://www.aginganddisease.org/EN/10.14336/AD.2020.0228
clinicaltrials.gov (2020) "Mesenchymal Stem Cell Treatment for Pneumonia Patients Infected with 2019 Novel Coronavirus", U.S National Library of Medicine, accessed 24 February 2020, available at:
https://clinicaltrials.gov/ct2/show/NCT04252118
clinicaltrials.gov (2020) "Study of Human Umbilical Cord Mesenchymal Stem Cells in the Treatment of Novel Coronavirus Severe Pneumonia", U.S National Library of Medicine, accessed 24 February 2020, available at:
https://clinicaltrials.gov/ct2/show/NCT04273646?term=stem+cells&cond=Corona+Virus+Infection&draw=2
clinicaltrials.gov (2020) "Umbilical Cord(UC)-Derived Mesenchymal Stem Cells(MSCs) Treatment for the 2019-novel Coronavirus(nCOV) Pneumonia", U.S National Library of Medicine, accessed 24 February 2020, available at:
https://clinicaltrials.gov/ct2/show/NCT04269525?term=stem+cells&cond=Corona+Virus+Infection&draw=2
BBC, (2020) "Coronavirus confirmed as pandemic by World Health Organisation", accessed 11 March 2020, available at: https://www.bbc.co.uk/news/world-51839944 
Xinhuanet, (2020) "China uses stem cell therapy to treat severe COVID-19 cases", accessed 11 March 2020, available at: 
http://www.xinhuanet.com/english/2020-03/05/c_138846353.htm