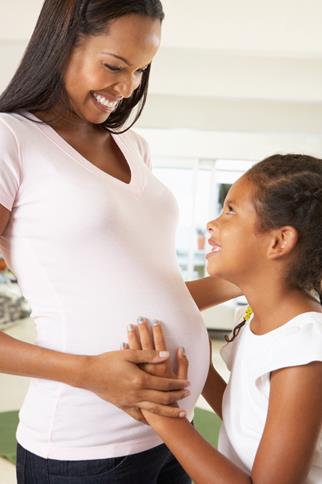 This week we are continuing our pregnancy mini-series and looking at the second trimester.
The second trimester is an exciting time for many expectant parents as for many women pregnancy becomes more enjoyable.  Morning sickness should fade and the tiredness experienced in the first trimester should also begin to lessen. The second trimester is a good time to spend some quality time with your partner, family and friends as tiredness can return in the third trimester along with a reduction in mobility.
During the second trimester you will be invited for an anomaly scan at the hospital.  The purpose of this ultrasound is to check your baby is developing correctly.  During this scan it may be possible for the sonographer to detect the sex of your baby if you want to know and you may also be able to purchase pictures of your baby to show to friends and family.
In the second trimester you should begin to feel your baby move for the first time, however some women don't feel anything until the third trimester.  As your baby grows, their movements will become more noticeable.  While your baby grows, so do you.  During the second trimester your pregnancy will become noticeable and you will probably need to move to maternity clothes.
As the second trimester continues you will probably want to start to prepare for your baby's arrival and begin to prepare for their birth.  Now is a great time to book your baby's umbilical cord blood storage and begin to think about where and how you would like to have your baby delivered.  We are able to collect your baby's cord blood from over 200 NHS and private hospitals.  Whether you would like a home birth, caesarean section, water birth or hospital birth you can store your baby's cord blood with Cells4Life.