2019 has been an exciting year for stem cells, with rapid advancements in the field of regenerative medicine and umbilical cord blood research. We have summed up some of the key events over the past year, including the stem cell transplant which helped HIV patient enter remission as well as Michael Schumacher receiving stem cell therapy for heart failure. Keep on reading to find out more…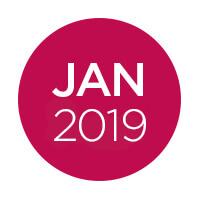 Ethical, safe pluripotent stem cells created with cord blood
In January, a biotech company and a Catholic non-profit organisation announced they had managed to create pluripotent stem cells from cord blood and peripheral blood.
Their method could provide an ethical alternative to using more controversial embryonic stem cells and suggests that umbilical cord blood stem cells could have even more differentiation potential than scientists originally thought.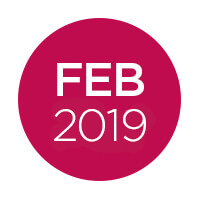 Expanded cord blood could improve haematopoietic recovery
In February, scientists reported that expanded umbilical cord grafts could lead to quicker blood cell recovery with less risk of graft versus host disease than other stem cell grafts. In the control group, recovery took 21 days; with umbilical cord blood, it took just 11.5 days.
New cord blood study for autism
A study by Carpenter et al. investigated the effects of autologous cord blood infusions on children with autism. Results showed that umbilical cord blood was able to support the development of structural connectivity in the brain's neural networks, which had previously been disrupted by autism.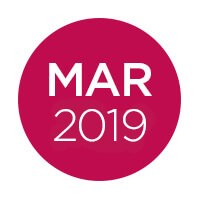 Former EastEnders actor promotes cord blood banking
In March, former EastEnders actor Kellie Shirley encouraged new mothers to consider cord blood banking because of its life-saving properties.
Stem cell transplant helps HIV patient enter remission
A UK patient has entered remission from HIV after receiving a stem cell transplant. Although it is too early to say the patient has been 'cured', researchers say the condition is now 'undetectable' in the patient's body.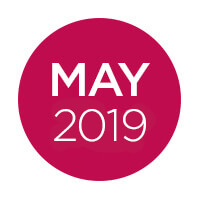 Renowned cord blood scientist wins award
In May, renowned cord blood scientist and researcher Hal Broxmeyer was awarded a Lifetime Achievement Award by the Cord Blood Association, which counts Cells4Life among its members. The award, which last year went to Eliane Gluckman MD, recognises Broxmeyer's significant contributions to cord blood research, which date back more than 30 years. To mark the occasion, we looked at Broxmeyer's top 5 achievements.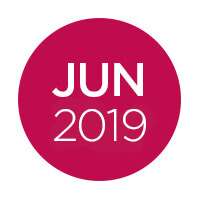 Cells4Life attends the World Advanced Therapies Regenerative Medicine Congress
We attended this year's World Advanced Therapies Regenerative Medicine Congress. You can read our 5 takeaways from the congress about the future of medicine here.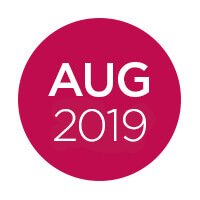 Olympic snowboard Zoe Gillings-Brier stores again with Cells4Life
In August, Olympic snowboarder and Team GB member Zoe Gillings-Brier welcomed her second child and chose to store cord blood with us once again. She shared her story with The Telegraph Online, which you can read here.
Cells4Life receives AABB accreditation
In August, we celebrated receiving AABB accreditation, a globally renowned certification that recognises standards, practices and quality management in the collection, processing and storage of cord blood.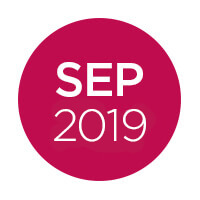 Michael Schumacher receives a stem cell therapy
Seven-time Formula One champion, Michael Schumacher, reportedly received a pioneering stem cell treatment for heart failure in September. It is said that he received stem cell transfusions that were intended to produce an anti-inflammatory effect throughout his body. We broke down how it works.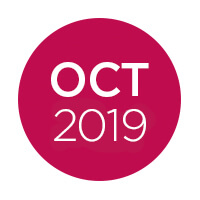 Emmerdale star Charley Webb stored her stem cells
In October, soap star Charley Webb stored her baby's umbilical cord blood stem cells.
"When I was pregnant, I heard about the possibility of collecting and storing my baby's umbilical cord stem cells, which could then be used in the future should they be needed for treatment (I hope with every part of me we never need it)," she said.
"After researching, we learned that the baby's umbilical cord is a valuable source of stem cells, and these cells can be collected at birth and stored. These could then be used as a crucial part of treating or curing an illness."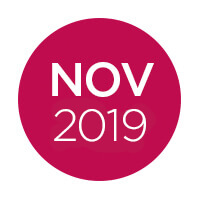 Looking to the future…
As we move into 2020, there's a lot to look forward to in the world of regenerative medicine.
Phase II of Duke University's cord blood clinical trial for autism is reaching completion, so look out for results from Joanne Kurtzberg and her team. Initial results, published in 2017, suggested cord blood transfusions could improve symptoms of autism and cerebral palsy and some of our customers have even taken part.
In China, Guangdong Women and Children Hospital is set to complete a study into the clinical efficacy and safety of autologous umbilical cord blood transfusions for cerebral palsy as well as a study into treating premature babies with brain injuries using their cord blood stem cells. These studies each include around 200 patients, which means the results will give a good indication of how effective cord blood transplants can be.
A large-scale study of 480 participants will start in 2020, comparing the effectiveness of bone marrow, adipose (fat), and cord tissue stem cells in treating knee osteoarthritis. The benefits of umbilical cord stem cells for osteoarthritis have been reported in a number of studies over the years.
Finally a study by NextCell Pharma will complete in 2020 that has been looking at the use of mesenchymal stem cells derived from the Wharton's Jelly in adults with Type I Diabetes. It is hoped that the therapy could improve metabolic control as well as the patients' immune systems.
And that's a wrap for 2019! It has been an eventful year with some very promising results in the use of umbilical cord blood stem cells. We are very much looking forward to the year ahead and what 2020 will bring us. If you have any questions or would like to store your baby's umbilical cord blood stem cells, simply call 01444 873950.