2020 has been a difficult year. But the unprecedented challenges posed by the COVID-19 pandemic have also helped drive huge leaps forward in medical science.
We've taken some time to reflect and summarise some of the significant advancements that have been made in the last 12 months; both here at Cells4Life, and in the wider stem cell field.
Here are our highlights…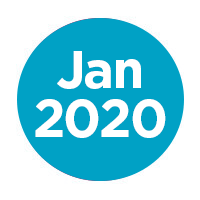 Placenta Banking Launch
The start of 2020 saw the launch of a brand-new service, unique to Cells4Life, placenta banking. This ground-breaking offering gives parents-to-be the chance to bank amnion and chorionic villi cells from their placenta, giving them exclusive access to a further two sources of powerful perinatal cells alongside cord blood and cord tissue at birth.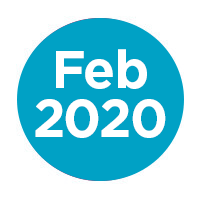 The Health of the Nation: A Strategy for Healthier Longer Lives
We attended 'The Health of the Nation' event in partnership with the All-Party Parliamentary Group (APPG) who presented the National Strategy of achieving five extra years of healthy life expectancy by 2035. Read more about the National Strategy here.
COVID-19 & stem cells
Three clinical trials began to investigate the potential use of umbilical cord blood stem cells as treatment for COVID-19 due to their anti-inflammatory properties. These studies were the start of several studies which would use stem cells in the treatment of COVID-19.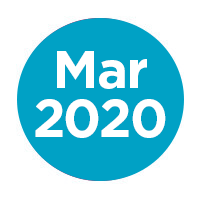 Critically ill COVID-19 patient saved by stem cell therapy
A 65-year-old patient critically ill with COVID-19 made an astounding recovery after receiving umbilical cord stem cell therapy. This was one of the first crucial studies using perinatal stem cells in the treatment of COVID-19 and helped pave the way for many other similar studies that followed.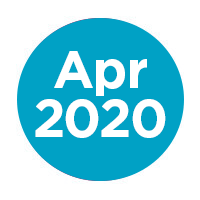 Placental cells used to improve symptoms of COVID-19 patients
A small study based in Israel treated six critically ill COVID-19 patients with a placenta-based cell therapy. Following one week of treatments, results showed that all of the patients survived, four of them had shown improvement in respiratory parameters and three of the patients were weaned from ventilators.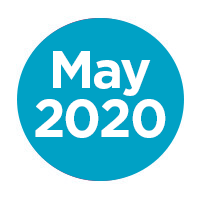 Progress in cord blood treatment for autism
2020 has seen some limited but potentially positive progress in the field of ASD. Researchers at Duke University have been conducting a clinical trial programme to evaluate the effectiveness of cord blood to improve cognitive and behavioural symptoms for individuals with autism. Dr. Joanne Kurtzberg revealed whilst they did not find evidence that cord blood was associated with improvements in the overall cohort, it is possible that benefits may be found within sub-groups of those studied.  Further investigation is needed.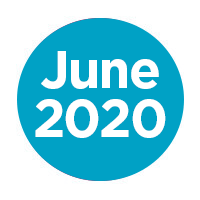 Second HIV patient cured with stem cell treatment
A man from London has become the second patient in the world to be cured of HIV following a stem cell treatment. The announcement came almost a decade after Timothy Brown, the 'Berlin Patient' became the first person ever to be cured of HIV after receiving a transfusion of stem cells from an HIV resistant donor. To date, both patients are still free of the virus.
Michael Schumacher receives stem cell treatment to regenerate nervous system
The seven-time World Champion driver received stem cell therapy in an attempt to regenerate his nervous system after suffering a severe brain injury over 7 years ago. The stem cell surgery is part of an ongoing series of 'part experimental' treatments which aim to produce a systemic anti-inflammatory effect to the damaged areas of Schumacher's body.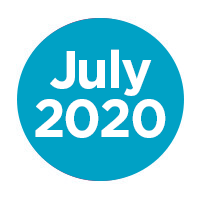 Cord Blood Awareness Month Webinar ​
As lockdown eased, we were able to hold a live (socially distanced) webinar in celebration of Cord Blood Awareness Month. We were joined by our Chief Scientific Officer and Chief Operating Officer to discuss the basics of cord blood banking, the impact of COVID-19 on cord blood banking, and how cord blood stem cells are being used in clinical trials to treat COVID-19 symptoms. Watch it again here.
Cells4Life become an official member of the All-Party Parliamentary Group for Longevity (APPG)
We are pleased to announce our membership of the All-Party Parliamentary Group for Longevity (APPG).  Our aim is to deliver 5 extra years of healthy life expectancy to all British citizens by 2035 while minimising health inequalities. Regenerative medicine and the role of stem cells in age-related diseases will be crucial to achieving this objective.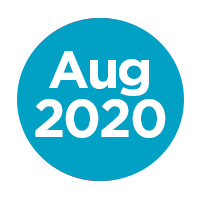 Cord blood infusions shown to be safe in children with autism
A new phase II clinical trial indicated that umbilical cord blood infusions are safe and are associated with improved social and communication abilities in children with autism. The study which evaluated 180 children with autism, now calls for more research to be carried out to determine whether cord blood infusion is an effective treatment for children with autism.
TV & Radio Presenter, Shanie Ryan, stores her baby's stem cells with Cells4Life
In early August, Shanie Ryan gave birth to baby River. Shanie and her husband chose to store their baby's stem cells with Cells4Life so that they could access medical treatments to over 80 conditions, should they ever need it in the future. Commenting on her experience, Shanie said "I've got to say the service has been impeccable and that did not change on delivery day". See her post here.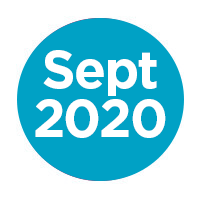 Four-year-old beats leukaemia twice thanks to a cord blood stem cell transplant

Josh Stockhill was diagnosed with acute lymphoblastic leukaemia at just 8 months old. After several years of chemotherapy and intensive care, Josh has now beaten leukaemia twice after he recently found a match for a cord blood stem cell transplant.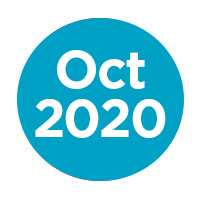 Michael Schumacher's doctor uses stem cell treatment to treat COVID-19

The doctor who treated Formula 1 icon, Michael Schumacher with stem cell therapy back in June is now using the same therapy to help treat coronavirus. Professor Philippe Menasche is using the stem cell treatment which is being developed to treat pneumonia and inflammation relating to COVID-19 and could help to reduce the virus' inflammatory response in the body, which can be fatal.
B*Witched star, Keavy Lynch, stores her baby twins' stem cells with Cells4Life
Irish singer, Keavy Lynch gave birth to twins and chose to store their stem cells with Cells4Life. This is not the first time Keavy and her husband have opted to protect their family's long-term health. In 2017, the couple decided to bank their daughter Freya's cord blood and cord tissue. Find out why Keavy chose to store with Cells4Life twice here.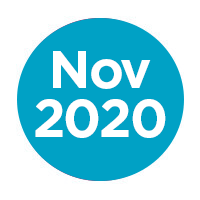 World Cord Blood Day 2020
As part of World Cord Blood Day 2020, we released a three-part mini-series as part of our effort to raise awareness of the importance of cord blood banking. Did you miss it? Don't worry, you can watch it again here.
Looking to 2021…
We will continue to update you on the latest developments in stem cells therapy throughout 2021. In the meantime, don't forget to share cord blood banking with your friends and family.
After a very eventful year, we want to wish you all a safe and healthy festive break! We are very much looking forward to the new year ahead and what 2021 will bring us.
If you have any questions or would like to store your baby's umbilical cord blood stem cells, simply call
01444 873950
.